HI GUYS!! I'm finally on spring break, and I'm so happy! (Well, kinda. I'm also kind of disappointed in myself and I'm really, really tired, but hopefully I can read at least *two* books and write a bunch of blog posts.)
A few weeks ago I watched Beauty and the Beast, and although I didn't love it THAT much, it was still so much fun to watch and I decided to do the tag. So without further ado, here we go! (This tag was created by Du Livre–post is linked here!)–Images also from her blog.
1. A villain you can't help but love.
Instead of going with a cliche answer like Six of Crows, (because you all know I always choose it), I'm gonna go ahead and say Adelina Amouteru from The Young Elites. Honestly though, this is also a cliche answer because I love love love Adelina. She's literally the most villainous main character I've ever read from and has no idea of fairness or justice except for herself.
2. Your OTP
You really think I have one answer to this question? This is extremely hard, as you all know. This time I'm going to go with Emma and Julian from Lady Midnight because the release is coming sooner–which I am oh so excited for–and I miss this world so much. It makes my heart hurt a bit thinking about them and I can't wait to see what other events will unfold in the next book.
3. A Character That's Destined for Bigger Things
Who else but Lada from one of my favorite books ever, And I Darken? SERIOUSLY. And actually, almost all the main characters (Mehmed–obviously.) Lada is such a strong and awesome main character who has to combat women's suppression in her time period but she has so much potential and I can literally FEEL it coming in the next book.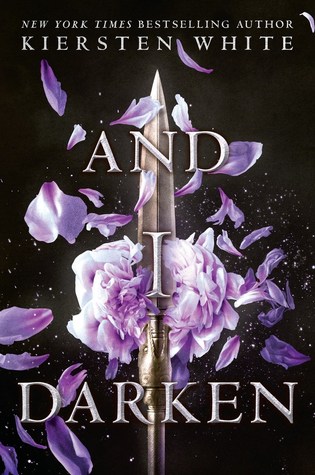 4. A Book That Makes You Hungry
I'm also going to go ahead and choose The Wrath and the Dawn like the creator of this tag did. GUYS THE FOOD DESCRIPTIONS IN THIS BOOK ARE AMAZING. I mean, I may also be a bit biased because it's all Middle Eastern food (which is my favorite type of food), but still. It literally makes me hungry thinking about it.
5. Beauty and the Beast: Opposites Attract
I haven't talked too much about this book because I've been blogging so little, but not only is The Sun is Also a Star an AMAZING book about family and love and the world in general, but the two main characters are both incredibly diverse and also polar opposites. I thought this was a beautiful novel and I would 10/10 recommend you to read it especially if you love contemporaries. (It'll make you think. Seriously).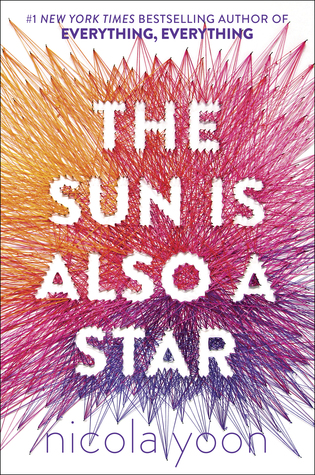 That's it for this tag! It was so much fun to do and I liked that it wasn't too long because a lot of times tags take, like, over an hour for me to write. I tag…
And you, if you'd like to do this tag!
I hope you enjoyed reading & I've missed talking to you guys!
//      //      //       //     //
my social medias: // goodreads // studygram // tumblr // questions? contact me: aloofbooks@gmail.com