Hi everyone! Wow, it's been a long time since I've written anything. Truth be told, I've been so swamped with school that I didn't even think of blogging until I had a snow day today. But regardless, I want to share with you guys my experience of the Nova Teen Book Festival which happened a few weeks ago.
For all of you who don't know, NTBF is an annual book festival with a bunch of awesome YA authors, books, and panels, and a grand signing with all of the authors at the end. This was my fourth year going to the NTBF and I love it so much. (It's in the Northern Virginia area). The link is here for any of you who might want to check out their website. Here are my posts about NTBF from the past years: 2017 (apparently I never wrote one!) / 2016 / 2015.
As I said, this was my fourth year actually going, but my third year volunteering. I do have to say, it was definitely more hectic and stressful this year than in the last, but that had to do more with the fact that I was volunteering than the actual festival itself. Also, this is a relatively new festival (this was it's fifth year), and it keeps growing, so there were a lot more people there.
Regardless, I loved the festival, yet again. It is SO nice to be in a space where everyone loves reading and discussing books. This year, I actually met fewer authors than before (mainly because I didn't have the money to buy other books).
I first met with the author of It Started With Goodbye, Christina June, whose book you should totally check out. I haven't read it yet, but it seems SO good and the cover is SO PRETTY. (Also, the author is super super nice–I actually know her personally, not just within the book sphere).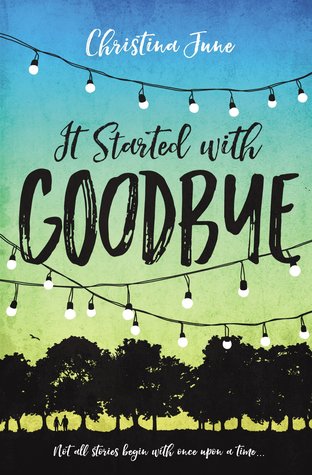 Next, I met Tomi Adeyemi, the author of Children of Blood and Bone. Guys, I am so unbelievably excited to read this book. It got so much hype, the cover is amazing, and Tomi was so sweet. When she saw that I was a hijabi, she gave me a traditional African scarf that she wasn't giving other people (which I unfortunately realized only after, which meant I couldn't thank her enough).
Also, although I didn't personally meet him, I had listened to Arvin Ahmadi's discussion the day before (since he visited my high school that he is actually an alum at as well!), and I took a couple of pictures of him and my sister talking about his book, Down and Across.
Finally, I met Susan Dennard (who is one of my FAVORITE authors) AGAIN, and she remembered me! This time, it was towards the end of the signing, and SHE asked me to take a picture with her because she felt bad that I had waited so long. Also, she even remembered my name and its meaning and told me that she would hold her promise of naming one of her characters Silanur. 🙂 I honestly loved meeting her again.
Once again, I came out of the signing super happy, and I really hope that I don't break my streak of going to the NTBF continuously.
Thank you so much for reading this post! Do you all enjoy reading about my book signing experiences? Please let me know!
//      //      //       //     //
my social medias: // goodreads // studygram // tumblr // questions? contact me: aloofbooks@gmail.com