Hi everyone!
I recently finished A Court of Wings and Ruin and gave it four stars. Of course, I enjoyed it, but it made me realize something about Sarah's books: I don't love them individually, but rather as a series. When I'm actually reading it, I'm realizing the fact that yes, it's good, but I'm not dying to finish them. (In comparison to some of my other favorite books).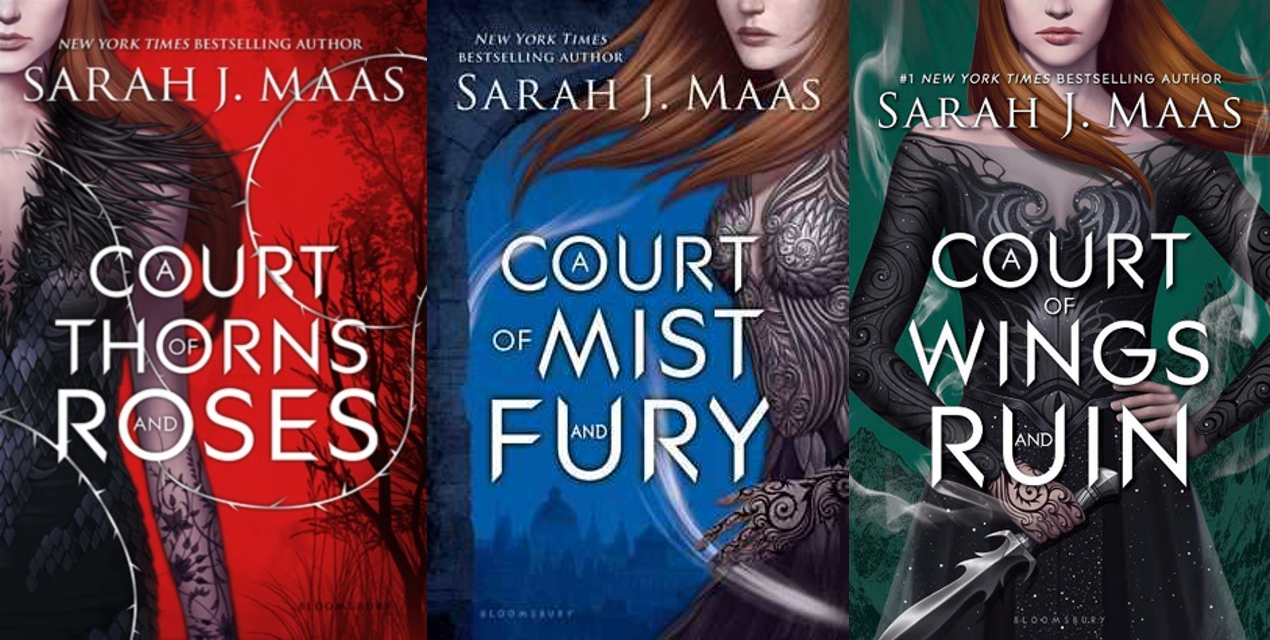 —BUT, after I finish them, my feelings for the series grows. This applies to both Throne of Glass and ACOTAR. While I'm reading, although there are some scenes when I'm like ohmygoshilovethissomuchsosososomuch, it's generally not throughout the entire book. Only after I put it down, digest it for a few months, do I realize: I love this series. And I do–but as a whole, connected series, rather than each individual book. Since the series are so long, especially for TOG, for example–some of the books feel like fillers. A lot of times the books can be cut down by a lot. They don't have to be over 600 pages to be just as good.
But over time, I forget about all the boring moments and the parts I didn't like as much. The filler pages disappear and I only remember the action and the good parts and how much I love the characters, and the world.
For example, from Throne of Glass, my current ratings are: (may not necessarily agree with Goodreads)
Throne of Glass: 4? stars
Crown of Midnight: 4 stars
Heir of Fire: 4.5 stars
Queen of Shadows: 3.5 stars
Empire of Storms (my personal favorite): 5 stars
The overall series, however, I'd rate 4.5 stars.
Another criticism I haven't talked much about on here is how I feel Sarah completely transforms her characters for the sake of some other plot device. Note: spoilers for TOG series below:
Rowan's character (whom I hate) is completely changed once he becomes a love interest. I hate him, anyway, but that's a discussion for another time.
Chaol's character is butchered for the sake of Aelin–he starts acting so much more differently than before.
Many characters are killed off…for no apparent reason.
Spoiler end. 
Now don't get me wrong. I love her books. But there is something off, and I can't quite place my finger on it. Anyway, that's it for this discussion! Do any of you agree with the points I raised? I'd like to write more about this in the future as I have many opinions, but yea!
//      //      //       //     //
my social medias: // goodreads // studygram // tumblr // questions? contact me: aloofbooks@gmail.com