Hello everyone! In today's post I want to give you some high fantasy book recommendations. If you're not familiar with the genre/or are confused about what it is: high fantasy means that the book is set in a completely different world (or there are multiple worlds) with complex creatures, characters, magic, etc. Lately I've realized that most of the fantasy I read is actually High Fantasy rather than Urban fantasy, which is set in our world.
However, whenever someone says "high fantasy!" the only recommendations I see are of Throne of Glass and A Court of Thorns and Roses by Sarah J. Maas. And don't get me wrong: I think those are amazing too. In fact, ACOMAF is one of my favorites. But I want to give more recommendations for those of you have already read these. Also, this post is being written by August-Silanur so of course my opinions may change.
Without further ado, let us begin!
Truthwitch by Susan Dennard–this is the first book in a new series which I read back in August and LOVED. The world is really interesting, with a lot of political intrigue and the magic is so cool. It also happens to be one of my favorites of the year! (5 stars)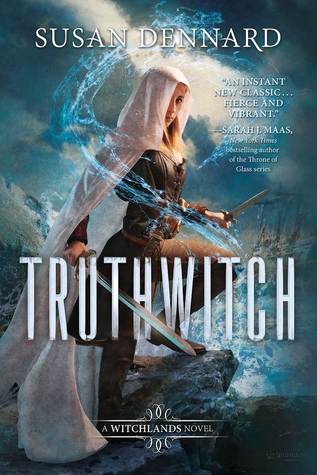 Six of Crows & the Grisha trilogy by Leigh Bardugo–this is actually a pretty popular series, but for a reason. The Grisha world that Leigh created is one of the best fantasy worlds I've ever read. I like SoC better just because I think the characters are more developed, but the Grisha trilogy is amazing too. I gave SoC 5 stars, Shadow and Bone 4 stars, and Siege and Storm 4.5 stars.
Next I have The Wrath and the Dawn duology by Renee Ahdieh. Some may argue that this is more romance than fantasy, but I disagree. It is set in a Middle Eastern, Arabian nights fantasy setting with beautifully written characters and magic. I am actually currently reading the second book right now (but in August) so you'll have probably read my thoughts haha!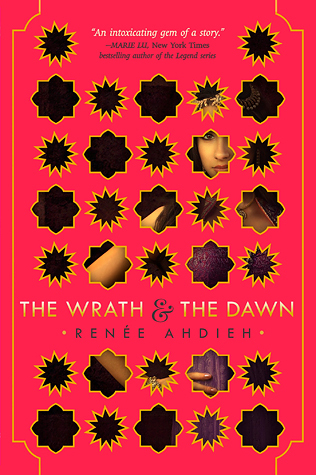 Then, The Young Elites by Marie Lu. This is a dark story, and I love it. The third book is coming out soon and I can't wait. Everyone loves Legend, however, I hear few people discuss this series although I think its even better. I highly recommend it–I gave both books that are out 5 stars! 🙂
An Ember In The Ashes by Sabaa Tahir–this is also pretty popular, and it makes sense why. The brutal world is addicting to read about and the story itself is so intricately thought of. I can't wait for the remaining books in this series to come out!
The books above are my favorites–I've rated most of them 5 stars–but there are also some other High Fantasies that I enjoyed reading that I will list below without detail:
The Winner's Curse trilogy by Marie Rutkoski (4 stars, 4.5 stars, 3.75 stars)
Falling Kingdoms by Morgan Rhodes (Only read the first book so far) — 3.75 stars
Uprooted by Naomi Novik–3.75 to 4 stars
The Forbidden Wish by Jessi Khoury–4 stars
And that's it for this post! I hope you guys enjoy my recommendations! Please let me know some of your favorite high fantasies that aren't ToG or ACOTAR 🙂
//      //      //       //     //
my social medias: // goodreads // studygram // tumblr // questions? contact me: aloofbooks@gmail.com