Hello book nerds! Today I wanted to talk about books with "creep factors" and the reasons I love them, as well as give examples. You all already know I love "dark" books and this definitely is a sub-category, but more specific.
First off, I wanted to separate "slight creepiness" from "horror." I generally don't read horror. Not because I wouldn't, but there aren't really a lot of YA books that are horror, and they're at most mysteries with hallucinations. Even those are rare–and those aren't really horror either.
So what am I talking about, then?
I'm talking about those slightly strange, beautifully written books that aren't necessarily scary, but definitely give you goosebumps. Usually the atmosphere of these books is dark and not something you'd want to live through. That sense that the character shouldn't trust anyone, because something's going on.
A lot of times these books go into supernatural realms–like vampires, ghosts, etc.–but not in a way that is completely fantasy. I mean, of course fantasy books can have a creep factor too but I find that's rarer. Usually the world is our contemporary, urban world so the book is more "urban fantasy" or bordering magical realism.
For some reason, I crave these types of stories. I love it so much. I love the sense that it gives, that chilling sense without all the blood and gore that comes with actual horror. Most of the time these books are well written, just because you can't have that sense of creepy without a way with words. The lush, descriptive sentences make it even more realistic and just so alluring. They also, a lot of times, have the best romances with the most sexy characters.
However, sadly, I haven't read a lot of books like this. I'm going to list ones I have read and enjoyed below, but I really want some more recommendations! So please let me know, as I would greatly appreciate it.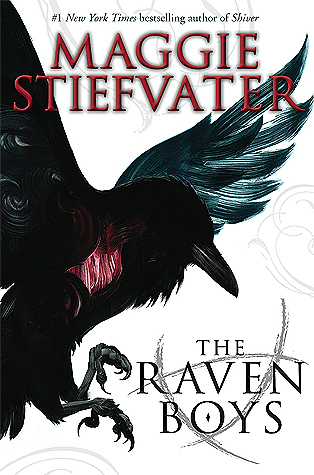 I hope you liked reading this post! If you have any recommendations, seriously tell me! Do you like reading books like these as much as I do?
//      //      //       //     //
my social medias: // goodreads // studygram // tumblr // questions? contact me: aloofbooks@gmail.com