Hey everyone! So lately I keep seeing posts about sequels  (when I mean sequels in this post, I'm specifically talking about SECOND books): favorites, least favorites, etc., which inspired me to write this discussion post–and then give you some of my favorite and least favorite sequels.
Why do I love sequels?
It really depends on the series itself. A lot of times, the reason why I love sequels is because they just give you MORE. There's more character development, the plot is usually extended, the world grows…you get more of all the things you love. A lot of times, sequels have more of everything you love and its great.
But then…there are those OTHER sequels…
The sequels that don't live up to your expectations. The ones that just seem like "filler" books. The ones that are dragged out, not much happening…These are the second books we usually despise. You always feel SO disappointed, especially after loving the first book.
Of course, these sequels are usually just "okay" sequels. I've never actually read a sequel that I hated, because usually I don't like the first books in series and I don't even bother with continuing the rest of the series. However, "okay" books don't make it less of a disappointment. Because you want it to live up to your expectations for the first book…and it just doesn't.
Anyways, in the rest of this post, I want to first give you some of my FAVORITE sequels, and some of my LEAST favorite, or at least disappointing sequels.
Some of my favorites.
A lot of my favorite books are actually sequels, so this list is going to be a bit hard to compile, but here we go. 🙂
First, I want to start this list off with A Court of Mist and Fury by Sarah J. Maas. I haven't yet finished this book, because I'm currently reading it, but it's actually what inspired this post. This book is SO much better than ACOTAR, which I also loved, and ❤ ❤ ❤
Then of course–Days of Blood and Starlight by Laini Taylor. Now, don't get me wrong. I absolutely LOVE LOVE LOVE DoSaB (even though I haven't yet read the last one 😦 ) But I thought this was even better. It was so perfect: all around. Even though I read it over a year and a half ago, I still think about it because of all the quotes and the beautiful writing and characters…
This list wouldn't be a list without…Clockwork Prince by Cassandra Clare. While City of Ashes was a bit disappointing, The Infernal Devices just gets better and better by each book. And CP was definitely better than Clockwork Angel…I almost love it as much as Clockwork Princess. Almost :')
Next up we have…all of Marie Lu's second books! Those being The Rose Society and Prodigy. While I can't necessarily say they were better than the first books, just because I LOVE the first books so much, I definitely was NOT let down by either–plus, both of them are really dear to my heart. Marie Lu sure knows how to write second books. 🙂
Because I don't want to spend a lot of time sounding repetitive, I'm going to quickly mention these books that I loved as sequels as well. All of them have similar traits: they are addicting, fast-paced, have plot twists and character development, and are just solid, really good books that I thought were better than their predecessors: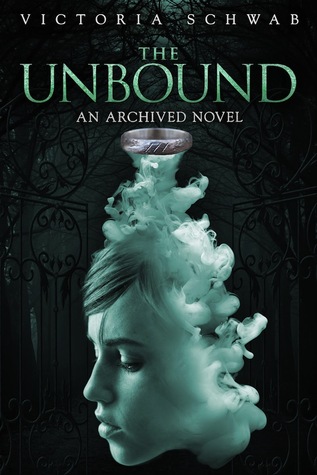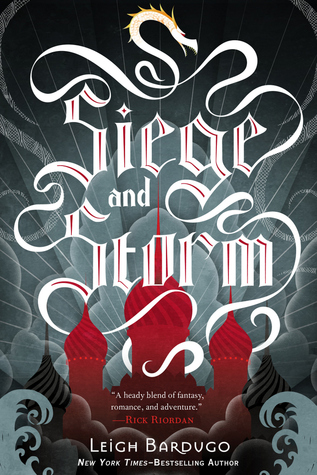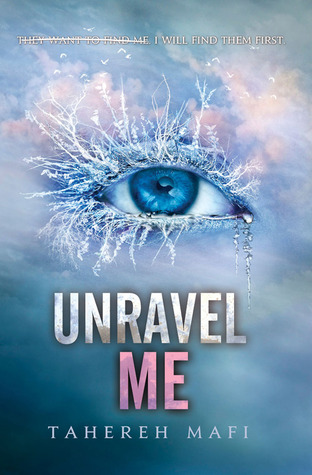 Then we have the disappointing sequels…
In this post I'm only going to talk about three specific ones. Ones that I was actually really disappointed in. Because honestly books disappoint me all the time. But time to time, I still think about how much better these books could have been.
This first one may come as a surprise to a lot of you: Scarlet by Marissa Meyer. A lot of people actually loved this book much, much more. And I see why. But I didn't. In fact, as much as I love Cress and the other books after Cinder, Cinder has always been my favorite. There was something just about Cinder that I loved: some spark, some thing that made me obsessed with it that I just couldn't find in the others. I'm still wondering why, what that reason was, but I still don't know.
Anyways, I gave Scarlet around 3 stars while I gave Cinder 5 stars. I don't know…I just didn't like it as much, unfortunately. 😦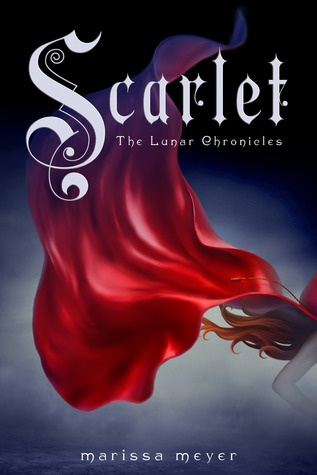 Next I have Miss Mayhem by Rachel Hawkins. Honestly, I don't think this is a shock, because most people were REALLY disappointed in this sequel including me. I enjoyed it, but I just thought Rebel Belle was soo much better..what a shame.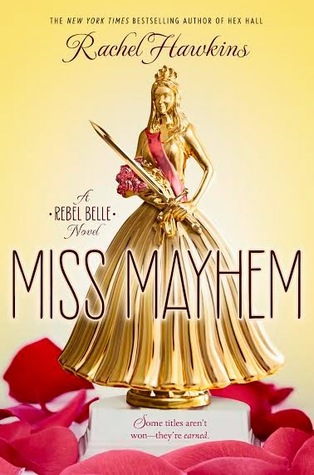 And finally, Just One Year by Gayle Forman. I was so so so  disappointed by this book. I had read Just One Day right before diving into this, and I ended up almost DNF'ing it. While with Just One Day I was completely engrossed in the story and I felt connected, Just One Year was just…bleh.
What are some sequels you love/were disappointed by? Do you agree with me? Thanks for reading!
//      //      //       //     //
my social medias: // goodreads // instagram // tumblr // questions? contact me: aloofbooks@gmail.com