If you guys know me, then you know I LOVE The Raven Cycle series by Maggie Stiefvater. Literally. The beautiful writing, the characters, everything…Its one of my favorite series of all time, and so of course I was one of the people who absolutely loved the ending as well. A lot of times I'm scared going into last books, because a lot of times they're disappointing, but this one wasn't. All of the ambiguity in the previous books were answered, and even though some characters' plot lines weren't exactly finished, I still loved it.
In case you haven't seen it before, here's the cover–and you can click HERE to be led to the Goodreads site.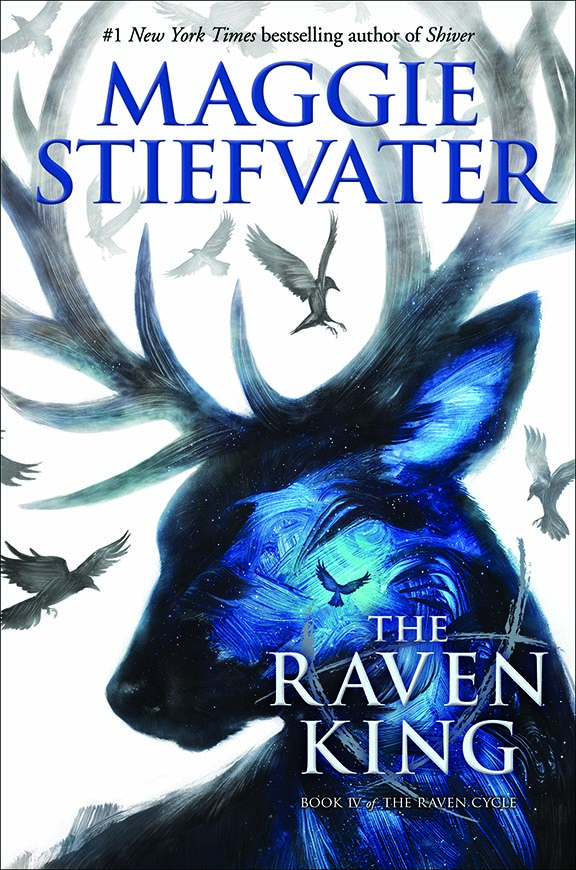 Anyways, I know this is late as I read this book over a month ago, but here's the weird review I posted on Goodreads, which I'm actually pretty proud of: (it's spoiler-free)
This book is dreams and waking up and Latin and trees and Noah and ghosts and ley lines and magicians and Ronan and Adam and true love and forbidden kisses and death and Virginia and Gansey and Blue and forests and old cars and demons and it's everything I've ever wanted.
It's secrets and plot twists and surprises and shocks. It's happy tears and sad tears and anger and anxiety. It's beautiful and sad and it breaks your heart but it doesn't even matter, it doesn't even matter, because it's so perfect and it's everything, EVERYTHING.
It'll break your heart, it'll put all the pieces back together, you'll feel like you're living in a dream, the words will sway around your eyes and then it'll W A K E you U P because it's not a dream, but it is, and YOU're the dreamer just like Ronan and you'll want to bring something back from the dream, but you can't, but you do, because that's how it is with this book.
You'll bring back memories and smiles and that kiss that you've been waiting for, you'll bring back a new family and a broken heart and something you wouldn't have thought of, but mostly? You'll bring back love and hate and passion and everything, all-of-everything-ever rolled into one because this book has changed your life, just as it has changed mine.
You won't know what to do after you've read it, because it's "O V E R", and there's none left and the words are done, but but but
This series is never over, it's not, everything continues forever and you'll be forever changed.
Of course, a 5 out of 5 stars.
//      //      //       //     //
my social medias: // goodreads // instagram // tumblr // questions? contact me: aloofbooks@gmail.com