Yes, it's time for yet another wrap-up! Wow, I'm just realizing that we've basically finished a fourth of 2016. O_O. Anyways, here's how March went for me!
---
what's been happening in my [real] life?
Everything is actually…pretty good. I feel like my wrap-ups have been getting progressively more positive, and I'm so proud of myself for that. This is probably because I finally (kind of) got the hang of school. I mean, of course I have those hard days, but in general things are looking so much better than they were in September or October. (We don't even wanna go there. But if you want to see, then click here.)
Spring Break happened, which was wonderful, and I got a lot of reading done that I'll talk about later. I'm generally in a better state and I can't believe there is a little over one quarter and my freshman year of high school is over. Wow. I'm so glad I have you guys to document my life and talk about it with. Even though, well, my life is pretty much really boring.
---
what's been happening on my blog?
Since I had Spring Break, I think I got the opportunity to write more posts (9 in total, including this one.)  Just click on any of them and you can go to the post!
---
what about bookish updates/wrap-ups?
Well, first of all…the book we've all been waiting for…LADY FREAKING MIDNIGHT came out. And of course I bought it, and loved it, and it's one of the best books I've read ever and I can't stop talking about it. (You can see my review above!)
A lot of other books I'm interested in came out, too, like Wink Poppy Midnight, Rebel of the Sands, and of course…THE WINNER'S KISS. (Which I can't wait to read)
As you may or may not already know, I went to the NoVa Teen Book Festival where I met a lot of authors and it was so much fun. ❤
And of course, my reading wrap-up. As usual, I didn't read over 3 books, but all of them were over 400 pages and of course Lady Midnight is a BIG book. I'm pretty proud of this wrap-up, even though I wish I had read more. I gave Snow Like Ashes 4 stars, Lady Midnight 328409823048 stars, and Ignite Me 4 stars as well.
Also. I bought books too. A lot of books, especially for me because I usually don't buy more than four a month for full price. Well, this month, I bought…four hardcovers and one paperback. And all of them were full price. I'm actually broke right now, and I don't know how I'm going to survive because so many amazing books are coming out in May. *cries*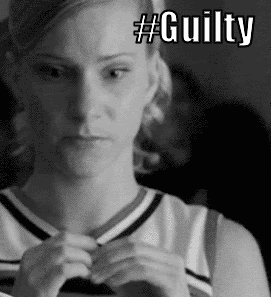 ---
march highlights
The Nova Teen Book Festival was definitely one of the best parts of my month. My favorite book was Lady Midnight (duh) and once again I'm really happy with my positivity! Even though there were some rough things going on, I'm trying to look over those and focus on everything I loved.
How were your months? I hope they went well! Let me know your favorite (and least favorite) things about March!
//      //      //       //     //
my social medias: // goodreads // instagram // tumblr // questions? contact me: aloofbooks@gmail.com