I'm sorry. I'm doing another tag. But if you know me, you know I love tags. And plus, this one's about my infinite TBR! Anyways, let's get into it. 🙂 Also, I don't really know who created this tag, sorry about that!
1. How do you keep track of your TBR pile?
Whenever I see a book I want to read, I directly search it up and add it to my Goodreads to-read pile. That's where I check every time I want to read or buy a book! I also sometimes empty some books off of my Goodreads shelves to get rid of books I no longer want to read.
2. Is your TBR mostly print or e-book?
Mostly print. The thing is, I like e-books, but since I barely have time to read, I've only been reading books I've bought, and all of those are in print. I only read e-books when I'm traveling and even then I'd much rather read in print.
3. A B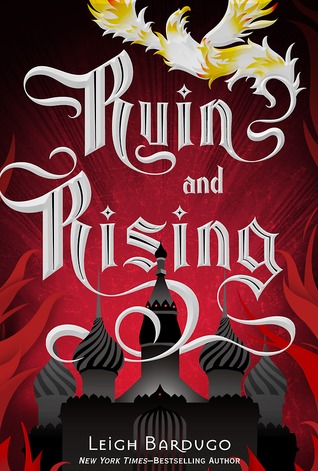 ook That's Been On Your TBR List The Longest
I checked Goodreads for this, and the oldest book there is Ruin and Rising by Leigh Bardugo! According to Goodreads, I added it June 22nd, 2014. (No worries, though. Hopefully I'll be reading it soon!)
4. A Book You Recently Added To Your TBR
The most recent book I added to my TBR is The Way I U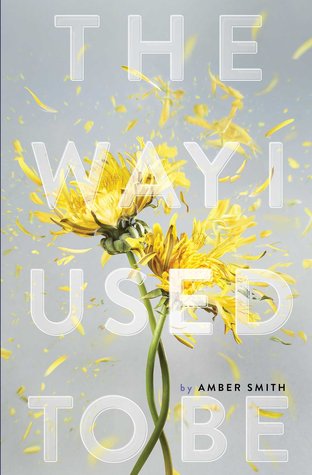 sed To Be, by Amber Smith. I actually was browsing books at Barnes & Noble today, and I randomly just decided to read the synopsis of this book since the cover was really nice. The synopsis hooked me, and then I started reading 8 pages of it, when I realized–wow, this is already a really good book. I can't wait to actually buy it next time!
5. A Book In Your TBR Strictly Because of Its Beautiful Cover
I usuall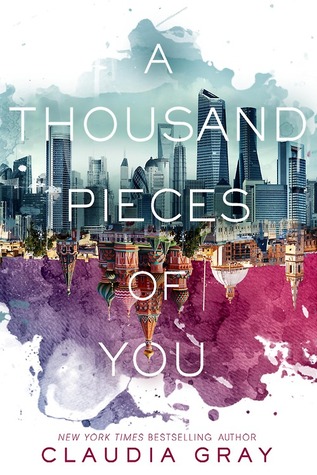 y don't add books to my TBR just because of the cover. I mean, I love gorgeous covers, but I also check out the reviews and see other reviewers' opinions on them. The only case where a book is only on my TBR because of the cover is A Thousand Pieces of You by Claudia Gray. I think everyone knows about this cover. And of course, the synopsis sounds cool, too, and it has gotten some good reviews, but…I'm not even that intent on reading it, and I don't even know if I ever will. It has a lot of mixed reviews and I feel like it won't be my cup of tea, but it still has its place on my TBR because the cover.
6. A Book On Your TBR That You Never Plan on Reading.
Um. I don't know about you, but I think this is a REALLY stupid question. Why is a book on your TBR if you're never going to read it? None of the books on my TBR are books I never plan on reading. All of them are "to-be-read."
7. An Unpublished Book on Your TBR That You're Excited For
Oh god. There are SO many unpublished books I'm excited for. (You can see all of the 2016 ones here.)  I'm just going to choose The Raven King by Maggie Stiefvater since it's so close to being published and I'm getting HYPED. I also just learned that Maggie is going to have an event in Alexandria the day it comes out and I'm begging my mom to go. I MUST.
8. A Book On Your TBR That Basically Everyone's Read But You
*Hides* I think I'm usually pretty good at reading books everyone else has read, just because I like to see what others are talking about. Well, except Harry Potter. I haven't finished the series yet, I'm on Book 4, but I hope to one day! (Don't worry: I love them so much it's just that they're realllllyyy long)
9. A Book On Your TBR That Everyone Recommends To You
I actually went through my TBR and other then HP, there aren't any other book series everyone recommends me!
10. A Book On Your TBR That You're Dying To Read
From books that are already released, I'm not really too desperate to be reading a certain book right now! (Since I already read Lady Midnight.)
11. How many books are on your Goodreads TBR shelf?
163 books. But to be fair, about 70 of them haven't been released yet–and that's a lot. Probably by the time all of them are released, I'll take some of those off of my TBR due to negative reviews or no interest in them anymore…Even though I'm reading really slowly, I'm making my way through my TBR 😉 My goal by the end of the year is to have 140 books on my TBR!
Tagging time!
I tag Becca at Becca And Books, Cherry at Read Forevermore, and Ava at Bookishness and Tea! And YOU, of course. I hope you guys liked this post. Now let's talk about our TBRs: what's YOUR most anticipated read on your TBR?
–Silanur ❤
my social medias: // goodreads // instagram // tumblr // questions? contact me: aloofbooks@gmail.com