Hey everyone! So I just realized I haven't done a book tag in a LONG time…and that's a big deal for me because book tags are quite possibly one of my most favorite posts to write about. I love them so much; they're so much fun although time consuming. I was searching for creative book tags when I came across this one. It was created by a booktuber whose videos I don't watch, but I'll link the original video here.
Let the fun begin!
1. January (GARNET): Associate with warding off negative forces and dark energies – Name a book with the darkest/evilest character you can think of.
Instead of naming a book character that's the "villain" of the story, for example like Levana in The Lunar Chronicles, I'm going to name my favorite anti-hero who also happens to be the main character: Adelina from The Young Elites. Adelina is such a complex yet beautiful character in her own way, and I love her for it.

2. February (AMETHYST): Purple is associated with royalty – Name a book with regal qualities… You can base this off of characters of choose the King of all books.
I could've chosen a bunch of books for this answer because I just now realized how many books I read involving royalty, but I'm going to go with Snow Like Ashes because I recently read it and it has a lot to do with kingdoms.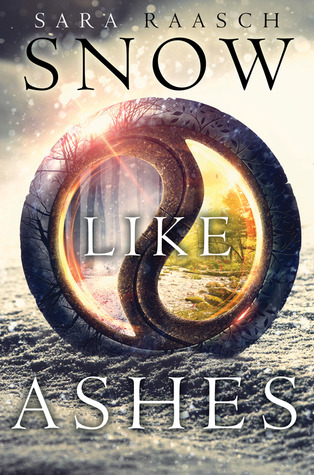 3. March (AQUAMARINE): Washed out – Name a 'wishy washy' character, a character who is not strong or a follower
For this one I'm choosing not necessarily a "wishy washy" character, but definitely an under-developed and flat one, at least in the first book: Lia from The Kiss of Deception. I can't say she's the worst character or she's a wimp, but I thought she was really one dimensional and trope-y and not really special. Do you know what I mean? (At least, for the majority of the first book.)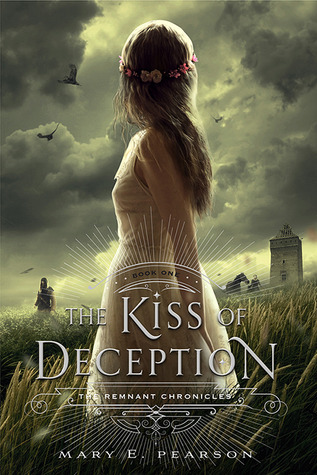 4. April (DIAMOND): A diamond in the rough – Name a book that you loved but is not well known.
I've realized that, lately, most of the books I read are pretty popular, probably because I've had no time to find hidden gems. But the one that comes to mind is Mosquitoland by David Arnold. I wouldn't say it's completely unpopular, but I don't hear a lot of people talk about it even though I loved it.
5. May (EMERALD): Said to balance energy – Name two characters who balance each other well
I told myself I wouldn't talk about LADY MIDNIGHT, which I am currently reading, but I can't help myself. Of course I'm going to talk about it. I'm absolutely in love with it; I think I might marry it. Seriously. But obviously, I choose Emma and Julian. Everything about them: even though their love is forbidden, it is so beautiful and well done and their friendship is perfection. I mean, they're parabatai for a reason.

6. June (PEARL): Associated with loyalty – Name a character who is loyal to the end.
Ya know…I could just choose Emma and Julian…but. I won't. I'll choose another loyal character, my love Percy Jackson. I mean, of course. His fatal flaw is loyalty. Who else did you expect?
7. July (RUBY): Blood red – Name a book that made your blood boil, one that made you angry.
In a good way? Or like, made my blood boil in a I-hate-this-book-so-much-when-is-it-ending way? I'm going to choose the second one just so I can rant about a book: The Sin Eater's Daughter by Melinda Salisbury. I expected to love this book. I didn't. It made me angry. It still makes me angry. WHY? Read my review.
8. August (PERIDOT): Pale green (it pales in comparison to other gems) – Name a supporting character who you like better than the main character.
Ok don't get me wrong–I adore Celaena/Aelin–but I thought her character was completely ruined just for the sake of stupid, stupid Rowan (sorry not sorry) and I did not enjoy reading from her perspective as much as I did in the previous books. Instead, I enjoyed the other characters, particularly the chapters with the witches and Manon. WHY SARAH? WHY DID YOU HAVE TO RUIN HER ENTIRE CHARACTER FOR A DAMN LOVE INTEREST?
*Also sorry. I stopped adding pictures. I got a bit lazy, and also there's problems with formatting that are annoying me.*
9. September (SAPPHIRE): Blue like the ocean which is calming – Name a book that had a calming affect on you.
For some reason, when I read this question, I thought of "calming" as something beautifully written. So I could've chosen a fluffy book that makes me feel squishy, but instead I'm choosing The Strange and Beautiful Sorrows of Ava Lavender. Even though it broke my heart, and still does, I love it so much and I think I will forever love it. It certainly calmed me, and then made me sad all over again, but I don't even care. It's beautiful and calming in it's own way. (Plus, the cover is blue too! And sapphire is my birth month, haha.)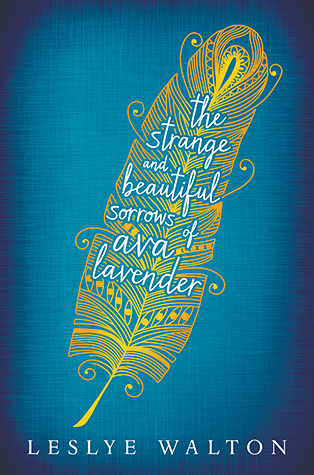 10. October (OPAL): Iridescent – Name an iridescent book, this can be a book with a beautiful cover (Shiny? Lots of colour?) or you can base it off of a character (Quirky? Colourful?)
Literally, the book above literally can work with this question exactly, because it has such quirky characters and a beautiful cover. Instead, I'm choosing another favorite of mine that is not yet out but I love the entire series and their covers and it also has VERY quirky characters: The Raven Cycle series by Maggie Stiefvater. Specifically the cover for The Raven King, because it's my favorite. See?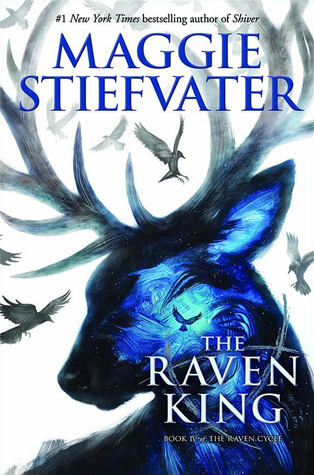 11. November (TOPAZ): Associated with resilience – Name a book with a character who rises to the top in a time of adversity.
*deliberately chooses Emma or Julian.* Just kidding. I won't. Though it's very tempting, I'll tell you that. Instead, let's go with all of the cast in Six of Crows. This group kicks ass, and kicks ass A LOT.

12. December (BLUE ZIRCON): Associated with friendship – Name a book with a friendship you want to be apart of.
Why do all of these questions apply to Julian and Emma?
One of my most beloved fictional friendships is with Karou and Zuzana in Daughter of Smoke and Bone. Even though I haven't yet finished this trilogy, which is a shame, I still think about how amazing their friendship is and I would love to be a part of it. :')
And that's the end of this tag! I hope you enjoyed it, and you're not too annoyed with me for almost choosing Julian and Emma for every answer. I'm not tagging anyone in particular, but if you read this FEEL FREE TO DO IT BECAUSE I TAGGED YOU!!
–Silanur ❤
my social medias: // goodreads // instagram // tumblr // questions? contact me: aloofbooks@gmail.com