Yes…the post you've all been waiting for…my favorite books of the year! Currently it's the 31st right now, so I decided it's the best time to write this post. 🙂 Below are 12 books that I loved with all my heart. It wasn't really easy to make this list, and it took a lot of thinking because I read so many amazing books this year. (93 in total, I think).
First I would like to share one honorable mention book (there were others, but I chose one. If you would like to see the rest click here!)
Honorable Mention goes to…Sweet Reckoning by Wendy Higgins!
When I first Sweet Evil, I liked it, but I didn't think it was amazing. Then the series got progressively better. By the time I read Sweet Reckoning, Anna was a grown character and Kai was so sweet…it was just a wonderful wrap up to this trilogy. Although it's technically not a "favorite", I still love it so much that I decided to add it to this list.
Note: this list is in no particular order of favorites except chronologically, the first ones I read in the beginning of the year, so on so forth.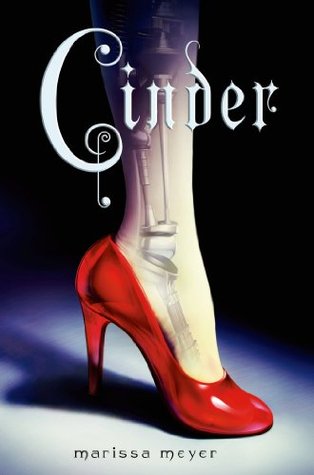 [Read in February] You guys already know that I love this series…I mean, who doesn't? It's just SO great. I read this back in February, and I was really surprised by it. I expected to like it, but while reading it I was in a completely different world. I was so mesmerized by it, and still am. 🙂 Even now, I think Cinder is my favorite out of the Lunar Chronicles series, and that's saying something because I loved the other books too.
2. All The Bright Places by Jennifer Niven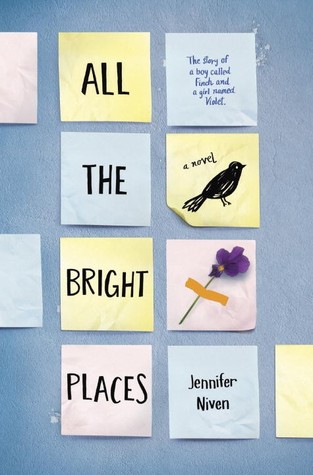 [Read in March] Everyone also knows how much I love this book as well. I mean, it is a beautiful masterpiece. Although it is heartbreaking, this is the book that led me to read "sadder" contemporaries. Plus I met Jennifer Niven and she was so sweet! We even hugged. ❤ [Gush here]
3. The Archived by Victoria Schwab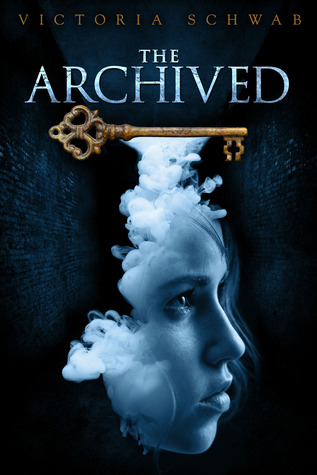 [Read in March] Lately it seems like I can't go a post without mentioning the beauty that is this book. Not only is the writing style wonderful, there are so many plot twists that it blows my mind. Also, The Unbound, which is the sequel of this book, is just as good. And do I even need to mention Wesley Ayers? Oh god, he makes me so happy just thinking about him.
4. The Strange and Beautiful Sorrows of Ava Lavender by Leslye Walton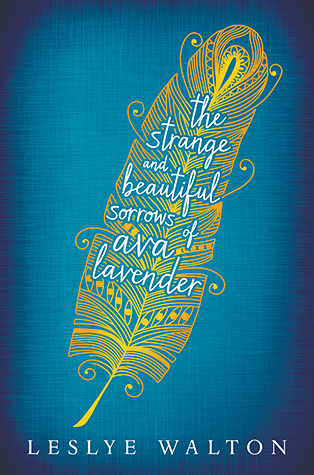 [Read in March. WOW I'VE READ A LOT OF AMAZING BOOKS IN MARCH] First, let's just appreciate the cover. It's gorgeous, isn't it? But the words inside it are just as meaningful. This book is also so heartbreaking, and the prose is magical…it is magical realism, after all. I've never read a book like this before and it still haunts me. [Gush here]
5. My Heart and Other Black Holes by Jasmine Warga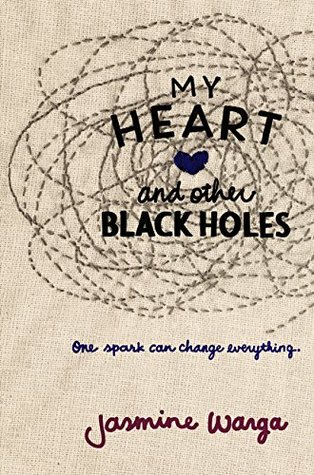 [Read in April] Right now, if you asked me what my all time favorite contemporary novel was, I'd say this book. This book hit me so hard. Aysel, the main character, touched me. The story made me cry. I connected with the characters in a totally different level. There's a reason why I love it so much, and I think everyone should read this book. [Gush here]
6. The Dream Thieves by Maggie Stiefvater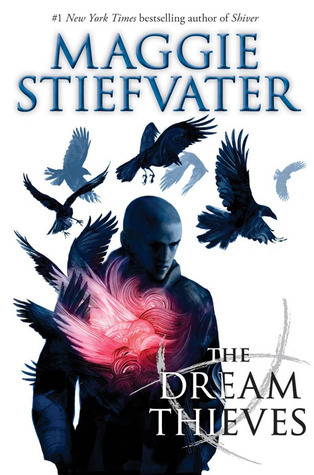 [Read in May] As I mentioned maybe a thousand times before a couple times, The Raven Cycle series is also one of my favorites: especially the characters. Gansey, Noah, Adam, Ronan, Blue…I love them all so much. It was hard choosing a favorite out of this series, but I think it goes to The Dream Thieves. 🙂
7. A Court of Thorns and Roses by Sarah J. Maas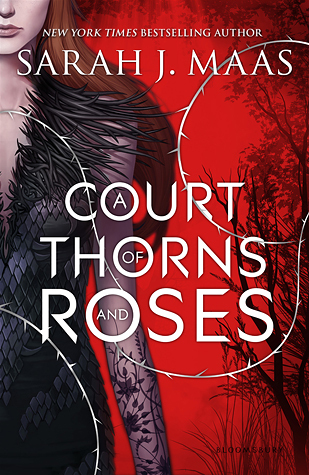 [Read in June] And…if you asked me what my favorite high fantasy book of the year was, I'd hand this book over. As much as I adore the Throne of Glass series, I love ACOTAR even more. Something about it just pulls at my heart strings and I know it's not perfect; but it's just so good. It's delicious, like candy, as I mentioned in my review here.
8. Amy and Roger's Epic Detour by Morgan Matson
[Read in June] Ms. Matson sure knows how to write good contemporaries. I read all three of her books this year, and this one was my favorite. Amy and her relationship with Roger was so so so cute but her backstory was also tragic, which made me love the book even more. [Gush here]
9. Heir of Fire by Sarah J. Maas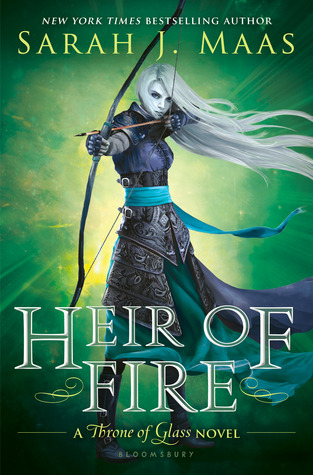 [Read in June] Yes, another Maas book…I mean, this was phenomenal. I also read Queen of Shadows, but thought this was better. Celaena is such an awesome character, and I loved the new characters that were introduced, especially Manon. (Yes I like Ronan too but no I don't ship Celaena with her…)
10. Harry Potter and the Prisoner of Azkaban by J.K. Rowling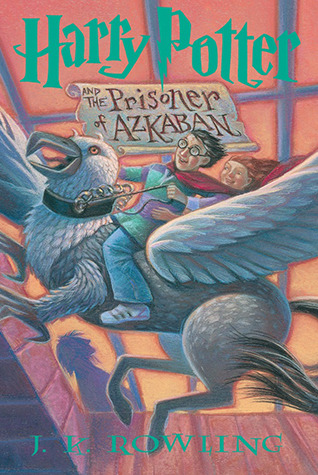 [Read in August] Yes! A Harry Potter book, finally! This year I read the 2nd and 3rd books, and I just decided to choose this one to add to my list although I loved #2 as well. 🙂 Even though my goal of finishing this series wasn't completed, I loved HP and I can't wait to continue on.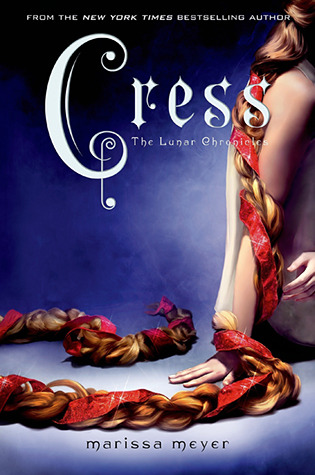 [Read in August] I know I said I loved Cinder even more than the other books, but I also loved Cress so much that it also made this list. I think I gush about this series enough, anyways, so if you haven't yet read it…GO AND READ IT.
And the final book on my list…
12. The Young Elites by Marie Lu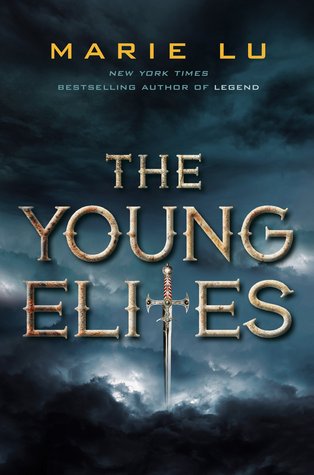 [Read in September] I know I said ACOTAR was my favorite high fantasy of the year, but I think TYE also goes along with it. Marie Lu has been one of my favorite authors ever since I read Legend over 1 year and half ago, but she absolutely outdid herself with this series. What's amazing is that the second book, The Rose Society, is just as good. These books are seriously so damn fantastic…dark, sexy, and just perfect. ❤ [Review here]
And those are all my favorite books of the year! If you realized there are no other books on this list after September. Well, the reason being is because I read a grand total of six books from October through December. And even though none of the books I read were bad, they didn't make my list.
HOWEVER, right now I am currently reading The Wrath and the Dawn by Renee Ahdieh…and guys. Although there is only an hour and a half for 2015 to finish, and I can't finish TWATD by then…I'm pretty sure that it's going to make my favorites list next year. Although I read 200 pages of it this year, haha.
Anyways, that's it for this list! What were YOUR favorite books of the year? PLEASE PLEASE PLEASE let me know! Do we share any favorites?
P.S: a wrap-up of the year 2015 will be coming soon…as well as my worst/most disappointing books of the year! 🙂
–Silanur ❤
my social medias: // goodreads // instagram // tumblr // questions? contact me: aloofbooks@gmail.com