Hey guys…I'm sorry for not posting very often. Again. See, there's something stupid called school. And like I complained a million times before, my school is really really really really hard. REALLY. And although my only life is school right now (because I can't even read or blog anymore) , my grades aren't even that good. Which makes me really sad, because I've always been good at school but suddenly I'm not since my school is really hard. (As I've repeated over and over again)
Anyways, not only have I been barely reading (I've been reading The Rose Society by Marie Lu for over two weeks now, although I love it I just don't have the time) but whenever there's an opportunity to choose between getting a good grade and blogging/reading, I choose studying. Because I need those good grades.
Of course, this does not mean I don't like the blogging community anymore. OF COURSE NOT. I'm just really sorry.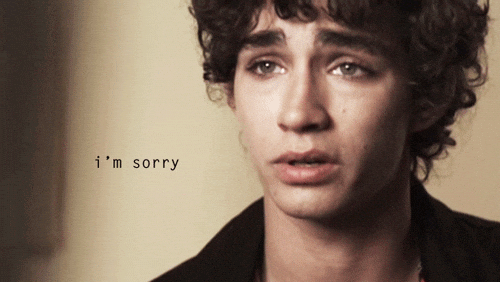 I apologize for not posting or blogging, as I said I haven't been motivated to do much lately. I hope you guys understand. But this week I have a four day weekend so I will hopefully get some reading and blogging done! Yay! Though I have been active on my Instagram, now that I got a new phone. So you can follow me there, at @aloofbooks on Instagram! 🙂
I hope to talk to you guys more often and remember that I love all of you,
–Silanur ❤