Hey guys! I know the title of this post sounds really weird–the "sick" book tag–but I was searching the Internet for fun book tags and I came across this one. Despite the weird name, it seems like so much fun to do so let's begin! Note: I am not the creator of this tag, but I couldn't find who so I apologize to the creator!
1) Diabetes – a book too sweet, like really sweet.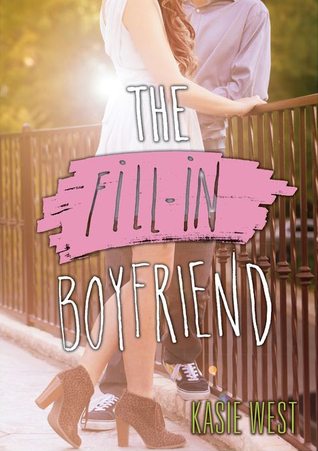 There are a lot of cute, summer contemporary reads I could choose for this one (like Stephanie Perkins) but I decided to go with any of Kasie West's books. So far I've read The Distance Between Us and The Fill In Boyfriend, and I absolutely adored both of them! They are sooooo cute and fluffy, and all in all, really sweet. (This was me reading her books. Literally)
2) Chicken Pox – a book you've read once, and will never pick up again.
I couldn't really understand this question really well, but I'm just interpreting this as a book you DNF'ed and will never pick up again. I do not DNF books easily. I push through them and usually try to finish them. But I know that I will never, ever pick up The Promise of Amazing by Robin Constantine. It had major insta-love problems, it was boring, and INSTALOVE kills me. I hate it. So no. I won't ever pick this up again.
3) Influenza – a contagious book that spreads like virus.
Again, I'm not totally sure about this question, but for this one I'm just choosing a book that was really popular when it came out and still is popular…A Court of Thorns and Roses by Sarah J. Maas! And I can totally see why this book spreads like influenza, I mean it's amazing, and its one of my favorites. If you haven't read it yet, I don't know what you're doing with your life. But if you're still not convinced on reading it, then you can check out my spoiler-free review here!
4) The Cycle – a book you read every month, year or often.
I'm not a big re-reader–I barely reread any books at all–but if I do ever reread a book, I'll reread The Lightning Thief by Rick Riordan. While everyone had Harry Potter when they were kids, I was reading Percy Jackson and let me tell you I was obsessed. I reread PJO five + times (each book) and although I don't reread it anymore, I know I will one day and feel all the feels over again. (I mean, this book got me into reading)
5) Insomnia – a book that kept you up all night.
I don't stay up to read at night that often because I share a room with my sister, but while I was reading Amy and Roger's Epic Detour by Morgan Matson, I loved it so much that I brought it into my bed and shined the light of my tablet so that I could read. If you didn't know, it's a favorite of mine which I highly recommend–you can read about me gushing more about it here.
6) Amnesia – a book that is forgotten and failed to leave a powerful impression in your memory.
For me, this has to be the Matched trilogy by Ally Condie. I read the first book, and thought it was OK, then I read the second book, and could barely finish it. It was just so boring and it moved so slow, that I barely even think of it even when I try to remember books I really disliked.
7) Asthma – a book that took your breath away
.
This is a book I don't talk that much about–not because I don't like it, it's actually one of my favorites–but because I don't have anyone to talk to it about! And that book is…The Vanishing Game by Kate Kae Myers! This is a YA mystery/romance, and let me tell you guys: it has the biggest plot twist I've ever read about. THE BIGGEST PLOT TWIST. Please read it so we can talk about it together; I love it so much but I have no one to gush about it with!
8) Malnutrition – a book that lacked food for thought.
Why We Broke Up by Daniel Handler and Moira Young–don't get me wrong, I actually liked this book. It was fine. But, after I finished it, I was annoyed with it and there was nothing really memorable about it. As the question says, it lacked in something that I can't even put my finger on. (You can check out my review here!)
9) Travel Sickness – a book that took you on a journey through time and space.
I'm choosing Under The Never Sky by Veronica Rossi for this one. Not only was it one of my favorite scifi/dystopian reads of this year, but I just loved how the world was built and the intriguing technologies. I definitely when on a journey through time and space while reading this book, and I recommend you pick it up! (You can check out my review here!)
Anyways, that's it for this tag! Right now I am too lazy to find people to tag, so if you are reading this, TAG YOU'RE IT! (tehehe I just had to that) But for now,
//      //      //       //     //
my social medias: // goodreads // instagram // email: infinitebooooks@gmail.com
some other book tags:
~ Secret Life of A Blogger Tag