Hey guys! So I decided that today I would show you guys my top 6 favorite books of 2015 so far. Originally, I meant to do top 5 but I realized that I couldn't choose one less…oops? Also, I have four other books that are on my favorites list which you can look at here on my Goodreads shelf, which I also love dearly, but these I love even more.
Before I start, I would just like to say that I have read 57 and counting books this year–which is a lot, (and I'm proud of that) especially since it hasn't even been fully six months yet. So narrowing down to six…well that's a hard decision.
Note: these are in no particular order because I absolutely LOVE-LOVE-LOVE-LOVE all of these books, and they are also on my all time favorites shelf as well. I'm actually pretty proud of this list because they are in a different variety of genres, as in two from fantasy, two science fiction, and two contemporary. (Those are basically the genres I read from this year. I just realized I haven't read any historical fiction, and read very little of dystopian…agh!)
**This list is in chronological order–I don't love one book more than the other**
I read this in late February, and I was going to beat myself up for not reading it sooner. Because I. Loved. It. Everything about it, I adored. As of now, I've only read Scarlet, which I also loved, but I think I just enjoyed this one a teeny bit more. I can't wait to continue on with this series! (scifi)
☆ All The Bright Places by Jennifer Niven
I don't know if you realized, but I love this book. So much that I created a fan account for it on Instagram ( @violetandfinch, although I'm not active on it) and I talk about it all the time. It just means so much to me, and it opened up my love for contemporary books that deal with heavier topics such as suicide and depression. I recommend this book to anyone and everyone because I love it that much. And I also met the author–she's such a sweet person! ❤ (contemporary)
☆ Origin by Jennifer L. Armentrout–I'm not putting the cover of this one because its really ugly, but DAMN the book is fantastic. The Lux series is one of my favorites, and JLA is one of my favorite authors, so of course she's on this list. And this book guys. It had all the feels. ALL of them. It was intense, epic, fantastic, beautiful, emotional, UGH. It was EVERYTHING. (scifi)
☆ My Heart and Other Black Holes by Jasmine Warga
As I said, I'm really into darker contemporaries dealing with suicide and depression, and this is another one of my favorite books in that genre. This book just touched me really deeply–I connected with the main character on such a personal level, and I became such invested in the story and characters. Gosh, even now when I think of it my heart aches AHHHHH.. You guys NEED to read this book as well. Also, click here for my mini review. (contemporary)
These last two books I read very recently–in the last two weeks–and I love them so much that they went directly onto my favorites list.
☆ An Ember In The Ashes by Sabaa Tahir
If you've been around the bookish community for the past four, five months, you'd know that this is easily the most hyped debut of this year. And the hype is worth it. This book was perfect–the world, the characters, the magic system, the romance which was enjoyable but not overwhelming…it was just SO good, and I'm so pumped for the second one! (fantasy) My review can be found here.
Finally, the last book on this list is the book I most recently finished–
☆ A Court of Thorns and Roses by Sarah J. Maas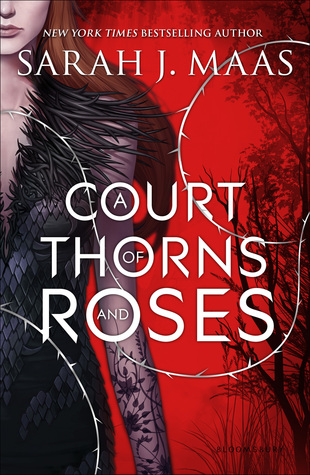 I know, this one is pretty predictable as everyone loves ACOTAR, but DAMN this was fantastic. At first I was a bit hesitant to pick this up because it is sold as New Adult and I didn't want to read really steamy scenes, but I'm so glad I did. If you haven't heard of this, I'm surprised, because everyone knows about it. Its a retelling of Beauty and the Beast with faeries in it–except so much more. This and An Ember In The Ashes are probably two of the best fantasy books I've read in a very, very long time. You can also find my review for this here!
Yep, those are my favorites of this year so far! Like I said, I have more favorites, but these are the ones that I hold in a very special place in my heart… Hopefully the rest of the year I can continue reading some more amazing books!
What are some of your favorites? Let me know in the comments! ❤
//      //      //       //     //
my social medias: // goodreads // instagram // email: infinitebooooks@gmail.com
some recent posts:
~ A Court of Thorns and Roses by Sarah J.Maas || Spoiler-free Review
~ An Ember In The Ashes by Sabaa Tahir || Spoiler-free Review
~ Top Ten Tuesday of May 26, 2015
~ The Fill In Boyfriend by Kasie West || Short Thoughts
check out some of my other reviews, on my review archives.