Hey guys! Since I didn't want to write a real review for this book, I decided to write a short thing like this. Hope you enjoy, because it was so fun and easy to write! 🙂
Check out the actual synopsis on Goodreads here, and buy it from Amazon here. Here's the book cover: (cute, right? I normally don't like covers like these, but I really like the colors and the font of the cover on this one)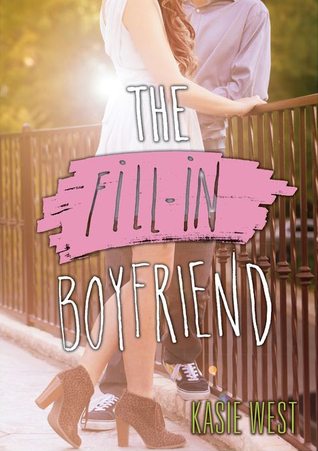 And here it is;
I just finished this right now, AND THE CUTENESS MAN. THE CUTENESS.
Here's like a short rating of all the things in this book: (since I won't be actually reviewing it)
» Original Plot (for a contemporary novel): 98%
»Cuteness and Fluff: 200%
»Sarcasm: 87%
»Annoying Protagonist: 68% (kinda annoying)
»Character Development: 92%
»Happy Feels: 110%
Do I recommend this to you? YES. YES-YES-YES-YES-YES.
Actual rating: 4.5 stars.
//      //      //       //     //
my social medias: // goodreads // instagram // email: infinitebooooks@gmail.com
some recent posts:
~ Top Ten Most Anticipated Releases || May 19, 2015
~ Tiger Lily by Jodi Lynn Anderson || Spoiler-free Review
~ Pushing The Limits by Katie McGarry || Spoiler-free Review
~ The One & The Heir || Spoiler-free Mini Reviews!
check out some of my other reviews, on my review archives.